EBZB Productions  | ORIGIN "Eb" for Ebhardt and "zB" for zum Brunnen, pronounced:  E. B. Z. B.
Mission Statement
Founded in 1998 by Serena Ebhardt and David zum Brunnen, EbzB Productions, Inc. strives to develop original, touring theatrical productions to promote integrity and authenticity, self-discovery and positive transformation of individuals, artists, audiences, and communities.  We believe the performing arts encourage positive transformation through discoveries unveiled immediately, and over time. EBZB teaching artists are dedicated to the promotion of dramatic art as a valuable educational tool.  
EBZB Productions celebrates the profound impact of storytelling through theater in a repertoire of simple and compelling productions, flexibly designed for easy touring to all types of performance spaces.  Founders Serena Ebhardt and David zum Brunnen delight audiences on their frequent tours throughout the United States. This award-winning, husband-wife, actor-manager team bring over fifty years of experience to the stage. Their careers have taken them from off-Broadway and the continental United States, to Canada and Europe. In addition to their EBZB resumes, the couple have appeared together in many productions, including: Travesties, She Stoops To Conquer, Reckless, Cloud Nine, Nicholas Nickleby, The Rocky Horror Show, The Cat and The Canary, Raney, Dearly Departed, Love Letters and the off-Broadway American Premiere of Winding The Ball.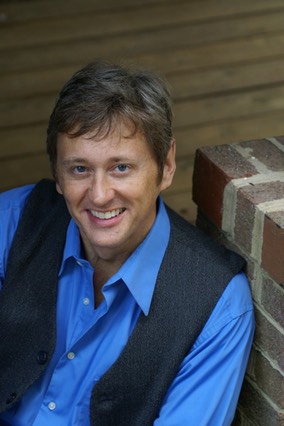 (CO-FOUNDER - EBZB PRODUCTIONS)
When asked in recent years how best to describe himself, David has simply replied, "I'm an impresario . . . . at times, I've been a professional actor & producer; a sometime political hack; I'm a storyteller, and a host of other things. …. I do what I need to do to keep food on the table, and the family warm & dry."

David's discovery of the power of a story and story telling has held him since childhood, and has led him to pursue such endeavors as acting, producing, organizing, creating, …....
The belief in the power of telling a story has inspired him to appear on stage and in film throughout the United States, and also in Canada.  He fell asleep on stage in his very first role as a resting shepherd in the church kindergarten Christmas play, and he's felt at home on the stage ever since.
On Stage David has appeared in a variety of roles on stage over the years - in the US and Canada.  Under the auspices of EbzB Productions, a production team comprised of Serena Ebhardt and himself, he's toured nationally with several projects and continues to do so.   In the Triangle region (Raleigh/Durham, NC), he appeared in the widely praised Deep Dish Theatre Production of David Hare's Via Dolorosa at the Stoneleaf Theatre Festival in Asheville, NC, and in Chapel Hill, NC.  Along with productions such as War Bonds, The Wrights of Passage, and others, he has also appeared as Charles Dickens in Elliot Engel's The Night Before Christmas Carol in countless venues in the United States.  His many regional (U.S. and Canada) theatre credits include such roles as the Nicholas in Nicholas Nickleby, Jesu in Unholy Trinity, Mortimer in Arsenic and Old Lace, Hotspur and other roles in Henry IV – Parts I & II, and Mercutio in Romeo & Juliet.  Among other stage companies in the Triangle region of North Carolina, he has appeared as Henry Carr in the acclaimed Burning Coal Theatre Company production of Tom Stoppard's Travesties (which went on to enthusiastic reviews at Charleston's Picolo Spoleto).  Over the years, he has also appeared with several companies in addition to Deep Dish Theater & Burning Coal, including PlayMakers Repertory Company, the StreetSigns Center for Literature and Performance, Temple Theatre, and others.
Under the auspices of EbzB Productions, David's work has been seen on two public television broadcasts of the company's work aired to millions through national and international networks & distribution (Elliot Engel's The Night Before Christmas Carol and War Bonds: The Songs & Letters of WWII).  His portrayals over the years include Charles Dickens, Nicholas Nickleby, author, playwright & social justice advocate Paul Green, Henry Carr (in Travesties) Hotspur, Mercutio (in Romeo & Juliet), and countless others on stages in North Carolina, and throughout the U.S, coast to coast, and Canada.
On the screen – small and large You've likely seen David on one screen or another at some point – but more than likely on the broadcast or computer screen. He's done a little bit of film, but most of his screen work has been on television. David's portrayal of Charles Dickens in The Night Before Christmas Carol has now been seen by millions nationally and internationally on public television.   Additionally, public television audiences have seen him nationally and locally both as a performer - with his wife, Serena Ebhardt, in the national broadcast of EbzB's War Bonds:  The Songs & Letters of WWII - and as a frequent spokesperson with UNC-TV in North Carolina.  He's appeared in various commercials, small films, and other media, but it's the public television broadcasts where his appearances continue to air.
At the desk, on the road, or on the phone David has also managed regional theatres along the way (from small & professional theatres to a regional LORT company), and he's led a statewide non-profit service organization. He's served on several panels & committees over the years for various local, regional, & state arts councils and legislative purposes.
David is also the former Executive Director of the North Carolina Theatre Conference, a leadership and service organization for the state's theatre organizations and artists.  An arts activist, he served as Board Chair for Arts North Carolina, and served as that organization's Advocacy Chair for over two years.  He has served as an administrative consultant to a variety of arts organizations in North Carolina and Virginia.  Among other posts he has held in over 20 years of producing theatre and arts administration are as General Manager, PlayMakers Repertory Company with UNC-Chapel Hill, and management posts with a couple of small professional professional theatres in the Philadelphia area.  He was a 2003 Goodmon Fellow as a participant in the Leadership Triangle program and is a recipient of various awards, including: the Middleton Service Award from the NC Theatre Conference for his leadership on behalf of theatre field in the state, and an Indie Arts Award for his work to enhance the cultural life in the Triangle region.  The production company, EbzB Productions, for which he serves as Executive Producer was awarded a North Carolina Theatre Award, The Constance Welsh Theatre for Youth Award, due to the company's acclaimed work with students and families in Arts In Education in the state.  The company also received three Telly Awards for the national broadcast of The Night Before Christmas Carol on public television.  As a teaching artist trained under the John F. Kennedy Center for the Performing Arts' (Washington, DC) Artists as Teachers program, he has worked with his wife and other artists to build and bridge communities in guiding them to create locally-based oral histories and to adapt these histories for the stage.  EbzB Productions' work in this field has been recognized and endorsed by numerous state and local agencies, including the North Carolina Arts Council.
In the community The self described impresario is a producer and actor by day. But David has long been an established, leading arts activist in North Carolina. His efforts have been recognized in many ways – be it awards, honors, or a tip of the hat (from his peers or from publications – such as an Indie Arts Award for his work to enhance the cultural life in the Triangle region). He's been active in the local political scene and has served as a campaign manager and other roles in political campaigns at the state and local levels. 
At home David was raised in Rowan County, NC; still resides in the Triangle region of North Carolina, and is a longtime outdoors enthusiast.  He occasionally participates as an amateur/recreational triathlete in multi-sport events (emphasis on amateur & recreational!), has done some mountain climbing and hiking as well (he summited Mt. Rainier in Washington state several years ago and has reached a couple of other Applachian peaks), and he loves the kayak and the canoe.  He hopes to attempt additional summits in the future elsewhere. He is married to (performer, playwright and director) Serena Ebhardt, and is a proud father to their son.
(CO-FOUNDER - EBZB PRODUCTIONS)
Serena is an award-winning actress, director, playwright and teaching artist. She holds her BA in Dramatic Art from the University of North Carolina, where she was a Paul and Elizabeth Green Scholarship recipient. Serena has received training as a teaching artist from The John F. Kennedy Center for the Performing Arts, The Lincoln Center Institute and The National Center for Creative Aging. Ebhardt is the co-founder and Artistic Director of EbzB Productions (www.ebzb.org) whose mission is to develop original works that promote integrity, self-discovery and positive transformation of artists, audiences, individuals, and communities
EbzB's productions of Eliot Engel's The Night Before Christmas Carol and War Bonds: The Songs and Letters of World War II tour nationally and may be seen on public broadcasting stations across the United States and abroad. Serena's own performing and teaching career has taken her across the US  Europe and Canada. She is the recipient of "The Cantey" award, and The International Television and Video Association's "Silver Reel" award. Additionally, Serena is a charter inductee of the YWCA's Academy of Women and a member of Actors' Equity Association and Canadian Actors' Equity Association. 

Ebhardt's direction includes world premieres and national tours including Nnenna Freelon's The Clothesline Muse, Tim Tyson's Blood Done Sign My Name, EbzB Productions' Brown v. Board of Education; Life Is So Good by George Dawson, and Mike Wiley Productions' Dar He: The Lynching of Emmet Till. 

In 2003, Ebhardt was commissioned by the North Carolina Association of Educators to write and direct The Wrights of Passage, which continues to tour and has now been seen by over one-hundred thousand students nation-wide. Through the North Carolina Arts Council, Serena designs and teaches professional development workshops for teachers using dramatic art to support common core state standards and 21st century skills. 
Selected credits include ... 
New York: Winding The Ball (American Premiere, Mint Theatre).  National Tour: Anne Frank.  Regional: Alcestis, Chapter of Thanatos (92nd St. Y Unterburg Poetry Center, NY-ASU),Travesties (Piccolo Spoleto Festival), The Beggar's Opera (PlayMakers Repertory Theatre), Sister Carrie (People's Light and Theatre Company), Pump Boys and Dinettes (Georgia Ensemble Theatre), A Christmas Carol (North Carolina Shakespeare Festival), Let Us Now Praise Famous Men (Street Signs Theatre), Love Letters (Temple Theatre) and Uncle Tom's Cabin (Burning Coal Theatre Company), Various Roles for New River Dramatists Playwrights' Project.  International: Nunsense Maritime Tour, Canada.   Nicholas Nickleby, Cat on a Hot Tin Roof, Chicago, Rocky Horror Show (Stephenville Festival, Canada). European Concert Tour. Film/TV: The Dead Poet's Society, The Lemon Sisters, Because of You, Postcards, Birthmark(adapted from Doris Betts "This Is The Only Time I'll Tell It,"), and David Huling (screened at the 2001 Cannes Film Festival); Kelly - CBS Drama. Commercials: Toyota, New York Carpet World, NC Symphony in Meymandi Hall, Nike, Duke Medical Center, Domestic Violence PSA, NCDOT 511.  Awards:  Cantey Award: Best Supporting Actress. International Television and Video Association Silver Reel Award. YWCA Academy of Women (Charter Member 1983), 2003 DAC Emerging Artist. Directing: National Tours:  Anne Frank and The Best Christmas Pageant Ever .  Regional: Fit To Be Tied (Manbites Dog Theatre),  The Long Christmas Dinner, A Christmas Memory (Hedgerow Theatre).  College and Community: Search for Signs of Intelligent Life, The Foreigner, Where It's All Warm and Secret, Chamber Music, and The Tempest.  Theatre Administration: Artistic Director, EbzB Productions; Producer and General Manager, Temple Theatre; Publicist and Company Member, Hedgerow Theatre; Publicist, The Prizery,  Southern Appalachian Repertory Theatre, Opera Company of North Carolina, Burning Coal Theatre Company, Freelance Publicist, NC Shakespeare Festival, North Carolina Theatre Conference. Faculty: Visiting Professor of Drama: Peace College, St. Mary's College, Sanderson High School, Raleigh Charter High School, St. Michael's Catholic School, Media Friends School. Headmaster and Acting Teacher of Stephenville Festival Academy of Drama in Newfoundland, Canada. Education: NC Governor's School in Drama; UNC Chapel Hill B.A. in Dramatic Art (Paul & Elizabeth Green Scholar); Hedgerow Theatre School with Rose Schulman and Ralph Roseman- Master Acting; The John F. Kennedy Center for the Performing Arts: Artists as Educators: Planning Effective Workshops. United Arts Council Professional Development for Teaching Artists.  Lincoln Center Institute International Educator Workshop. National Center For Creative Aging. Membership: Actors' Equity Association, Canadian Actors' Equity Association, Screen Actors Guild (eligible).
EBZB Associates' Biographies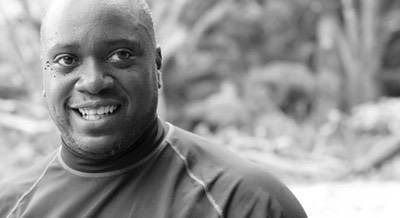 ('69 Seasons - Playwright)
Howard L. Craft is a poet, playwright and arts educator from Durham, NC  He is the author of a book of poems, Across The Blue Chasm, and the plays: The House of George, The Wise Ones, Tunnels, Stealing Clouds, Lonely Words, A Touch of Sugga, Fourth and a Mile, One Thang For Certain Two Thangs for Sho, The Vet Who Lived Underground: Dispatches from Beneath the Map, The Dragon: A Conversation with George Jackson, Caleb Calypso & The Midnight Marauders, The Jade City Chronicles Vol. 1: The Super Spectacular Bad Ass Herald M. F. Jones, Nina Simone: What more can I say? Freight: The Five Incarnations of Able Green, the musical Indigo Blue and the screenplay Jazz June.   Craft is also the creator of the first African American Super Hero Radio Serial: The Jade City Pharaoh.
Craft is a two-time winner of the North Carolina Central University New Play Project and the recipient of the North Carolina Arts Council Playwriting Fellowship. His plays have been produced at North Carolina Central University, the University of North Carolina at Chapel Hill, the Carolina Theatre of Greensboro, NC and Manbites Dog Theatre, in Durham NC Karen Dacons-Brock, Professor of Theatre at North Carolina Central University, received the 2007 Meritorious Achievement Award for Excellence, in Direction from the Kennedy Center American College Theatre Festival (KCACTF) for Craft's play, Lonely Words.
The Julius Chambers Biomedical Biotechnology Research Institute in collaboration with the NCCU Theater Department commissioned Craft to create original scripts dealing with issues of health disparities in the African-American community. Data from audience members has provided information for numerous articles about the impact of Theatre in addressing issues of health disparities. 
During the school year, Craft reaches hundreds of children through the United Arts "Artists in the Schools" program.  He is a two time NC judge of the National Endowment of the Arts, Poetry Out Loud program and has been a member of the Duke University Young Writer's Camp faculty since 2000 specializing in experimental poetry and screenwriting and has taught playwriting workshops for adults through the North Carolina Writer's Network, Carrboro Arts Center, Duke Center For Documentary Studies, Sonya Haynes Stone Center for African American Culture at the University of North Carolina and the Taller Portobello Art Colony in Portobello, Panama.
Gregory J. Dixon
(War Bonds - Accompanist) 

Greg has served as musical director for Kitty Hawk1940's Radio HourOnce Upon a Mattress, Songs the Girls Sang, (World Premiere, Los Angeles, CA), , and Smokey Joe's Café.  He also performs as a pianist and vocalist for Royal Caribbean Cruise Lines.  An accomplished and experienced musical director, performer, and instructor, Greg's training includes East Carolina University, BA; Florida State University, MA; and The Musicians Institute in Hollywood, CA.  Greg enjoys reading, architecture, politics, history, and travel.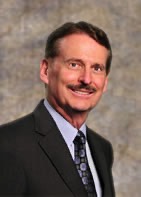 Dr. Elliot Engel
(The Night Before Christmas Carol ~ Playwright)
Originally from Indianapolis, Indiana, Dr. Engel now lives in Raleigh, North Carolina,where he has taught at the University of North Carolina, North Carolina State University, and Duke University. He earned his MA and Ph.D. as a Woodrow Wilson Fellow at UCLA. While at UCLA he won that university's Outstanding Teacher Award.
Dr. Engel has written ten books published in England, Japan, and the United States. His mini-lecture series on Charles Dickens ran on PBS television stations around the country. His articles have appeared in numerous newspapers and national magazines including Newsweek. He has lectured throughout the United States and on all the continents including Antarctica. Four plays which he has written have been produced during the last ten years.
For his scholarship and teaching, Dr. Engel has received North Carolina's Adult Education Award, North Carolina State's Alumni Professorship, and the Victorian Society's Award of Merit. Most recently, for his thirty years of academic work and service in promoting Charles Dickens, he was nominated and inducted into the Royal Society of Arts in England.
Since 1980, Dr. Engel has been President of the Dickens Fellowship of North Carolina, the largest branch of this worldwide network of clubs. The sales of Dr. Engel's books, CDs, and DVDs have raised funds for The Great Ormond Street Children's Hospital which Dickens helped found in London in 1852.
Professor Engel continues to teach outside the classroom and give literary and historical programs throughout the world. He also presents assemblies at elementary, middle, and high schools, and his educational CDs are used in classrooms around the country. In his spare time, he enjoys reading, walking, and vacationing in exotic locations where he is not asked to deliver even one lecture.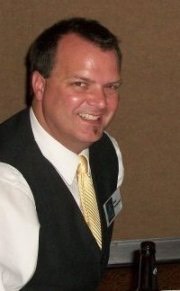 Larry R. Ferguson  
(In One Era and Out The Other - Common Core States Standards Adviser) 
Larry "Guy" Ferguson is the former Advanced Placement/International Baccalaureate and PSAT/SAT Coordinator for Guilford County Schools in Greensboro, NC. He had oversight of all college bound assessments, including the ACT, National Merit Scholarship, and the Advanced Placement Incentive Program federal grant and was the Advanced Learner contact for all 26 county high schools. He has served as co-President of the World View's Global Educators Leaders' Program sponsored by the University of North Carolina at Chapel Hill. For eleven years, he was an Advanced Placement teacher at both private and public schools and an adjunct at North Carolina A&T State University in the History Department. Ferguson is a National Board certified teacher and in 2006 was recognized by the College Board's Report to the Nation as the top AP World History teacher in small schools, 300 or fewer, worldwide. He is also a reader for AP World History for the last three years. He has presented before the College Board on topics from the SAT to AP strategies for success and presented on data enrichment and application. Ferguson earned a Bachelor of Arts degree in History from The University of North Carolina at Greensboro, a Master of Science degree in History Education from North Carolina A&T State University, and began his Doctorate in History at The University of North Carolina at Greensboro in 2005.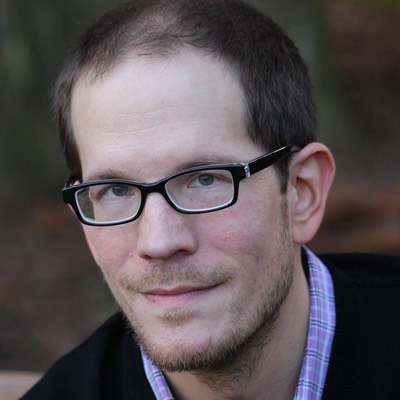 Ian Finley 
(Native ~ Playwright)
Ian Finley is a theatre educator and playwright, most recently serving as the North Carolina Piedmont Laureate in the field of dramatic writing.
Finley originally hails from Utah, where he studied at the University of Utah, and premiered YOU CAN SAY THAT AGAIN: A TRIO FOR SECRETARIES (KCATF 2001) and THE NATURE OF THE NAUTILUS (Kennedy Center/Jean Kennedy Smith Award winner 2002).  

Finley received his MFA in Dramatic Writing from New York University's Tisch School of Performing Arts.  While there he received the Harry Kondoleon Award for playwriting and premiered GREEN SQUARE, NIGHTINGALE SONG and SUSPSENSE (recently performed by Bare Theatre Company in Durham and as part of the 10 x 10 Festival in the Triangle at the Carrboro Arts Center).

For the "Our Histories," series at Burning Coal Theatre Company, Finley has partnered with numerous Wake County organizations (including Historic Oakwood Cemetery, the Raleigh City Museum, Mordecai Historic Park, the Town of Cary, and others) to create original scripts inspired by the history of the area and performed in spaces relevant to the characters. As part of the "Our Histories" series, Finley has dramatized 85 separate stories of the history of Wake County.

In addition to his work as a playwright, Finley has worked on film projects and computer game design.  His writing in this area includes KLOCKWERK: THE SHADOW IN THE CATHEDRAL (Textfyre Inc, 2008), KAGED (1st Place, International Interactive Fiction Competition, 2000), EXHIBITION and BABEL (XYZZY Award for Best Story).

Finley currently serves as Head of Drama at Research Triangle High School, and continues to write for theatre companies throughout the Triangle.  His most recent works include a 2-part adaptation of Thomas Hardy's JUDE THE OBSCURE for Burning Coal, the ten-minute plays THE INTERIOR OF THE OUDE KERK and BRONZE for the Ackland Museum at UNC, and UP FROM THE GROUND for the Piedmont Laureate program.
Julie A. Florin
(War Bonds; In One Era and Out The Other - Music Director)
Julie is a musician and educator who holds her Master of Music in Church Music from East Carolina University, Certificate of Church Music and Certificate in Somatic Voicework™ from Shenandoah University, Bachelor of Science in Music Education from Penn State University and Bachelor's in Theatre Arts from North Carolina Central University. She holds a Service Playing Certificate from the American Guild of Organists. She has done musical direction for the following theatre companies: Raleigh Little Theatre; University Theatre at NCSU; EBZB Productions; Burning Coal Theatre Company; Deep Dish Theatre; and Hot Summer Nights at the Kennedy Theatre. 
 Julie works as a freelance musician and musical director in the Triangle area. After 8 years working full time in church music ministry, she now substitutes at many different churches on organ and piano. In addition to touring with EbzB Productions, she maintains a busy schedule of musical direction and accompaniment with local and national theatre companies. 
As an educator, Julie has taught in the public schools in OH, VA, and NC for 17 years, and currently is teaching Theatre at Broughton High School. She has received honors as a CEC Teacher of the Year and the Broughton Theatre Department was nominated and accepted to perform in the 2015 Edinburgh Fringe Festival with AHSTF.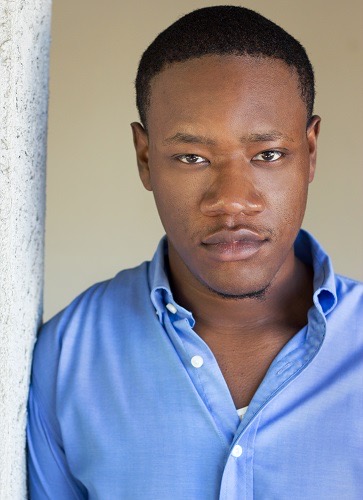 (Native ~ Actor)
J. Mardrice Henderson was born and raised in a small town of North Carolina. However, he has never let his small town upbringing diminish his big dreams. He fell in love with theatre at the young age of seven after a raving performance of Frog #3. His admiration and passion for drama compelled him to scribe four play, which he self-produced at his local church. J. gained knowledge of his craft at the University of North Carolina at Greensboro where he received a Bachelor of Arts Degree in Acting. After obtaining his undergraduate degree, J. moved to Durham, North Carolina, which has afforded him great opportunities to work and learn onstage. His most recent work was as Louis in Finding Clara and Brook in Little Women with the Women's Theatre Festival company. Notable regional credits include: Harry/Gerry in Cloud 9 (Tiny Engine Theatre), Vladimir in Isn't it Romantic (Cary Arts Players), and Mike in Wait Until Dark (Kennedy-McIlwe Studio Theatre). J. received a nomination for a local Pietzsch Award for his role of Vladimir.  J. Mardrice's performance both honors and stands on the shoulders of the great African-American men and women who faced defeatist hardships and endured unfathomable strife to maintain their voice. We hear you!
Rasool Jahan
('69 Seasons - Actress)
Rasool Jahan was born in Ankara, Turkey, and moved to the United States when she was ten years old, a year before her father retired from the Air Force. Rasool's dream, since she was six, was to follow in her father footsteps and join the Air Force. During her freshman year in college she auditioned for the university's theatre company and not only was she accepted, she also landed the lead role. Within the year Rasool changed her major and subsequently received her BA in Theatre. Upon graduation she worked backstage as a costumer, using the skills taught to her by her mother, a seamstress. She has worked on such shows as Zeigfeld Follies, Sugar Babies (with Rip Taylor & Juliet Prowse), Little Shop of Horrors, The Wiz, Hotel, and A Christmas Carol to highlight a few. She has worked in the Washington DC area, North and South Carolina, Atlantic City and Los Angeles.
After being seen by an agent in an Aids Benefit production of The Heidi Chronicles. Rasool signed with the agency and began auditioning for film and television while simultaneously working in DC as a costumer. Finding the commute too difficult, Rasool decided to concentrate on her acting career and she moved to North Carolina, commuting between the two places. Rasool has appeared in numerous films and worked with such luminaries as John Ritter, Andy Griffith, Vanessa Redgrave and Brock Peters. She has also had the pleasure of working with director Phil Alden Robinson in Freedom Song (starring Danny Glover) as well as Academy Award-winning director Anthony Minghella in Cold Mountain (along side Jude Law and Academy Award-winning actor Philip Seymour Hoffman). Recently she appeared in The Bay directed by Barry Levinson. She has also appeared in I Know What You Did Last Summer with Jennifer Love Hewitt and in a recurring role on the television series, One Tree Hill.
Along with appearances in other television (including the series Dawson's Creek), she worked on multiple independent films after the 2002 release of Cold Mountain, while based out of Los Angeles. In 2008, she returned to North Carolina and her first love — theatre. Some of her favorite roles on stage are Puck in a Midsummer Night's Dream, the Nurse in Romeo and Juliet and Beneatha in A Raisin in the Sun.
In 2009 Rasool opened the world premiere of Afric's Muse, a play about the first African-American female published poet in America. From this experience she became more interested in socially conscious theatre and in 2011 she had the opportunity to work with PlayMakers Repertory in The Parchman Hour, a play about the 13 original freedom writers — and written and directed by Mike Wiley. In 2012 she went on tour taking the show into public schools.
In 2012, again with Playmakers Repertory, Rasool played the characters Francine/Lena in the play Clybourne Park, in Repertory with A Raisin in the Sun. She has also worked with Justice Theatre Project, a company devoted to socially conscious theatre. The company's 2013/2014 season was devoted to health, where Rasool played Vivian Bearing in Wit – a play about a Professor of 17th century poetry diagnosed with stage four metastatic ovarian cancer and receiving experimental chemotherapy.
Rasool is currently working on a play about Ida B. Wells who is a key figure in American History. Mrs. Wells-Barnett was a woman's right activist, a crusader for anti-lynching laws, a journalist, and one of the founding members of the NAACP.
Sean Michael Jaenicke 
(The Wrights of Passage ~ Actor)
Sean is based out of Raleigh, North Carolina. Credits include Regional:  Rocky Horror Show (Rocky), The Secret Garden (Neville), A Chorus Line (Bobby), The Drowsy Chaperone (Robert), The Producers (Carmen Ghia), La Cage Aux Follies (Phaedra) You're A Good… (Dir/Choreo). He has a B.S from UNC-Pembroke and an MFA from Tulane University, both in musical theatre. Thanks always to Mom, Dad, Audrey, Gary, and friends!!  @seanicke 

Drew Lile 
(In One Era and Out The Other ~ Guitarist)
Drew has performed on guitar, banjo and mandolin with the NC Symphony,Nc Theatre, NC Jazz Repertory Orchestra, National Broadway Tours, and visiting artists including Lucciano Pavarotti The Pointer Sisters, Little Anthony and the Imperials, Patti Page, Clark Terry, National Tours of " Chicago," "The Lion King" and "Spamalot" and many others.
He also appeared in the CBS Hallmark Hall of Fame movie"The Summer of Ben Tyler" starring James Woods. He has produced a CD of original compositions called "House Arrest" featuring Mike Howell on bass and Todd Proctor on drums.
He currently teaches Jazz Guitar at Duke University.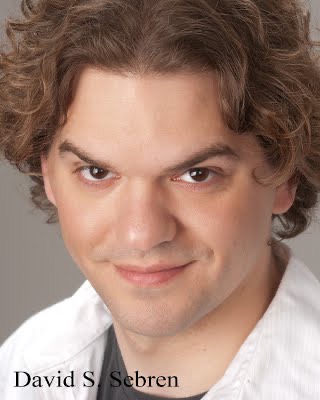 (The Wrights of Passage ~ Actor)
Devra Thomas
(Marketing Native)
Devra helps performing artists successfully bring their performance dreams to life through meticulous project management and core audience cultivation. She spent ten years in retail management honing her exemplary customer service skills, then another ten in theater management bringing her arts passion and business skills together. She is also an editor for the Clyde Fitch Report and a published writer on arts topics such as arts ecosystems, gender parity in the arts, and audience development. She holds a Masters in Arts Administration from Goucher College. If she's not hanging out with her family or in a theater, she likely has her nose stuck in a book.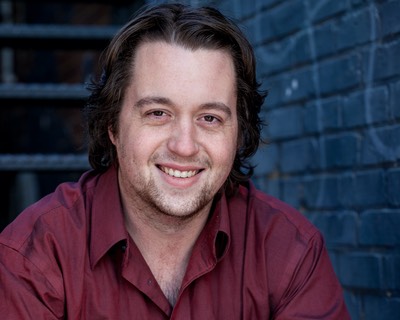 Alex Thompson
(In One Era Theand  Art of Love - Accompanist/Singer/Composer)
Alex was born and raised in North Carolina, USA. He studied Media Production and Music at the University of North Carolina at Chapel Hill, and during his time there he worked as a composer, sound designer, accompanist, vocal arranger, music director, and conductor. Since finishing with school he has worked in and around the North Carolina / East Coast area, and has also worked extensively as a music director, accompanist and conductor for musical theatre. Alex has served as the Associate Music Director / Pianist of Playmakers Repertory Company's  production of My Fair Lady. In addition to teaching piano and voice, Alex also works as a music producer, orchestrator, arranger, and engineer, working mainly in the areas of hip-hop and pop production/arranging, but has also lent his skill set to many other genres, including folk, rock, jazz, classical, a cappella and choral music.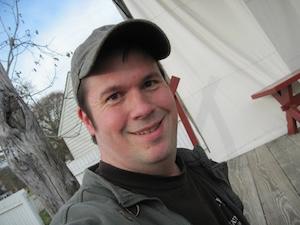 Stephen Wall
(Night Before Christmas Carol - Stage Manager; Former The Wrights of Passage - Actor) 
Stephen Wall has appeared on stages across the nation - most recently in the national tours of Anne Frank - Diary of a Young Girl, and The Best Christmas Pageant Ever.  In addition to his national tour credits, Stephen has appeared with the acclaimed professional regional company, Burning Coal Theatre, based in Raleigh, North Carolina.  Among the highlights of his regional credits - Paul in the musical Company, Medvedenko in The Notebook of Trigorin, Bobby in Cabaret, and Hero in A Funny Thing Happened on the Way to the Forum.  His numerous musical credits also include She Loves Me, Anything Goes, Cinderella, and The Robber Bridegroom, among many others.  He has also performed and served as spokesperson with such organizations as the NC Museum of Natural History, the 2000 Raleigh International Festival, and the 1999 Special Olympics. Stephen enjoys traveling and has an extensive knowledge of pop culture.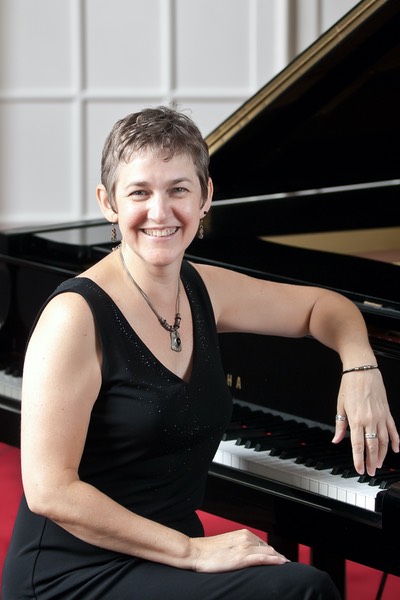 Nancy Whelan

(In One Era - Accompanist)
Nancy Whelan is a collaborative pianist who works with vocalists, instrumentalists and dancers in both classical and theatrical genres. She is the Associate Musical Director and Orchestra Contractor for North Carolina Theatre (having worked with such Broadway legends as Beth Leavel, Craig Schulman, Jacquelyn Pirot Donovan and Sally Struthers), and has over 25 years of experience as a Musical Director, including NCT's Next to Normal Hairsprayand . She has been a keyboardist for numerous Broadway touring companies, including the National Tours of Wicked,Evita, Mamma Mia!  and Billy Elliot,Steel Pier to name a few, and was a member of NCT's  national tour. She has performed with the NC Symphony on such shows as Wicked DivasThe Planets,, PetrushkaCarmina Burana  and , and recorded a CD with Andrew McAfee, former principal horn with the NC Symphony.  She is a frequent recital collaborator (with such artists as Bonnie Thron, principal cello with the NC Symphony), recently accompanied Zuill Bailey and Branford Marsalis in NCS events, and is a pianist for the world-renowned Carolina Ballet. Ms. Whelan received her Masters of Music in Performance with a Concentration in Accompanying from Meredith College.
Quentin Whidbee
('69 Seasons - Drums)
Quentin Whidbee has been playing the drums since the age of 5. He plays in religious settings as well as educational and entertaining settings. He has traveled to many cities to demonstrate his musical abilities such as Los Angeles, CA, Washington DC, Memphis, TN and Lansing, MI to name a few.  Some of his musical influences are Clarence Raeford, Calvin ''Coon'' Napper, Calvin Rodgers, Teddy Campbell, Gordon Campbell, Dennis Chambers, Dave Wackl, Tony Royster and Chris Coleman. In addition to his musical talents he is also a family man. He is married to Katherine Whidbee and has 4 children, 2 daughters Ava, Ella and 2 sons Quentin Jr., Isaac.

Currently Mr. Whidbee is a member of the Miller Group headed by Brian Miller. He has been a member since 2004 although he has been playing with Mr. Miller and members of the group in other ventures since 2002. The Miller Group is a very engaging and extremely talented jazz ensemble. 

Even when not playing with the Miller Group Mr. Whidbee stays active in the area of music and is constantly enhancing his abilities in drumming as the head drummer at the Upper Room Church in Raleigh, NC. Recently the Upper Room released a CD "Worship in the Upper Room" in which he was the main drummer also The Greater North Carolina Jurisdiction album. Also Mr. Whidbee was the drummer for The Parchman Hour with Mike Wiley Productions. To add to his musical abilities he also plays the organ and keyboard. Mr. Whidbee enjoys playing the drums and plans to continue to perfect his skills.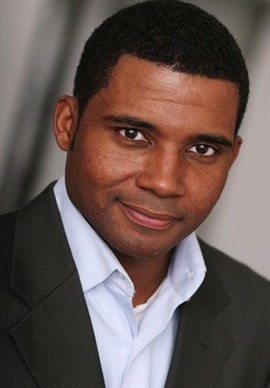 (Brown v. Board; Life Is So Good - Actor)  

Mike Wiley is an NC-based playwright, actor and director whose distinctive original works in documentary theatre, film, educational residencies and performances for student audiences have been acclaimed across America and abroad.

His dramas relay the stories of fugitive slaves, civil rights game-changers, sports heroes and freedom fighters. Dynamic multi-character portrayals offer penetrating views into parallel lives whose roles within African American history have shaped a richer total American experience. Wiley's remarkable one-man "cast" sometimes introduces dozens of characters during the course of a single play. Morphing from young to old, man to woman, African American to white, his gripping stories enlighten and inspire audiences of every age to apply history's lessons to events and situations of the present.
An MFA Graduate of UNC-Chapel Hill, Wiley's original theatrical repertoire includes The Parchman Hour, Songs and Stories of the 1961 Freedom Riders One Noble Journey: A Box Marked FreedomDar He: The Story of Emmett Till , premiered by Playmakers Repertory Company in Chapel Hill in 2011 and subsequently produced by Cape Fear Regional Theatre and others. relays the true story of Henry "Box" Brown, a slave who crated and mailed himself to freedom. chronicles the murder, trial and confession of the men accused of the Chicago youth's lynching in Mississippi in 1955. Blood Done Sign My NameJackie Robinson: A Game Apart is Wiley's riveting dramatization of Tim Tyson's best-selling memoir of race and religion. Additional plays include , about African American athletes who pushed the color barrier to its breaking point; Tired Souls: The Montgomery Bus BoycottLife Is So Good,, documenting men and women who stood up to Jim Crow segregation; about the amazing life of George Dawson who learned to read at the age of 98, and Brown v. Board of Education: Over Fifty Years Later on the high-impact ruling that desegregated schools.
Mike Wiley has been featured as News and Observer's "Tar Heel of the Week," profiled in Our State magazine, spotlighted on UNC-TV's "North Carolina Now" and North Carolina Public Radio's "The State of Things" and was named the 2012 Indie Artist of the Year by the Independent Weekly.
In DAR HE, a gripping independent film adaptation of his play about Emmett Till, Wiley himself portrays more than 30 characters in a tour-de-force which has garnered major film and acting awards at numerous film festivals across North America, Europe and Australia, including "Best Actor" at the most recent Harlem International Film Festival.
Extended educational residencies have been funded through grant programs of the North Carolina Arts Council, and his plays have been selected for spotlight showcases at major industry conferences including Arts Northwest, Performing Arts Exchange, Arts Midwest and ArtsMarket. During 2014, Wiley completed a 20+-performance tour of One Noble Journey in Ontario, Canada.
Mike Wiley is the current 2014 Lehman Brady Visiting Joint Chair Professor in Documentary Studies and American Studies at Duke University's Center for Documentary Studies and the University of North Carolina at Chapel Hill. 
('69 Seasons - Musical Director/Guitar)
Kevin   is an internationally recognized guitarist and music educator. With more than thirty-five years of experience in gospel, jazz, and rhythm and blues, his gift allows him to transcend all contemporary music genres of today.

 Whether playing in-studio as a session guitarist, providing production input for live band sessions, mentoring guitar students across the globe, or providing private guitar instruction to high profile artists, Kevin gives his heart and passion to all of it. 

A native New Yorker, Kevin brings a energy to the stage and to his recordings that adds a "distinguishable" sound and "aesthetic" that sets his music apart. His energy, sound, and aesthetic has allowed him to create a strong following of fellow musicians and fans alike. 

Although Kevin has worked as a session musician for the past twenty plus years, his passion and love is found on the stage. He has shared the stage and toured with music legends such as Stevie Wonder, Lou Rawls, The Mighty Clouds of Joy, The Isley Brothers, Ohio Players, Jon B, Tower of Power, and gospel music's queen, the legendary Shirley Caesar. 

Kevin has recently completed a European tour and is currently in the studio writing and compiling his sophomore project, slated to release in mid 2013. The project will include compilations of Kevin's original music along with featured vocalists and fellow musicians. 

Kevin wholeheartedly believes that your gift always makes room for you and that music is a gift that keeps on giving. It's these two principles that fuel his passion and love for his craft and the music industry.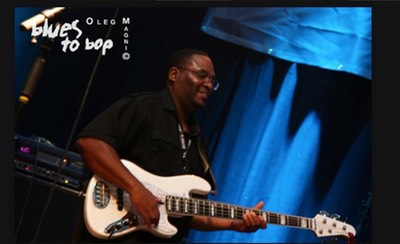 Thurman Woods
('69 Seasons - Bass)
Thurman Woods is a North Carolina native. Born into a musical family, his destiny was pretty obvious. Both parents are musicians as well as aunts, uncles, cousins, and siblings that are musically inclined. He started playing music, in church, at the age of five and never looked back. After playing drums from childhood to his teenage years, he then developed an appetite for other instruments and how they sounded. Thurman has had the opportunity to record with several artist locally and nationally as well as travel and made TV appearances. His appreciation for many types of music is an asset in playing for different artist in many different genres of music. His love of music creates a drive to be the best musician he can be and encourages and push the band members around him to be better at what they do and love so well. The love of God and family completes the circle of life for Thurman and helps fuel the passion of music and being the best at what he does and the best person he can be in striving to create a legacy for those to come after him.